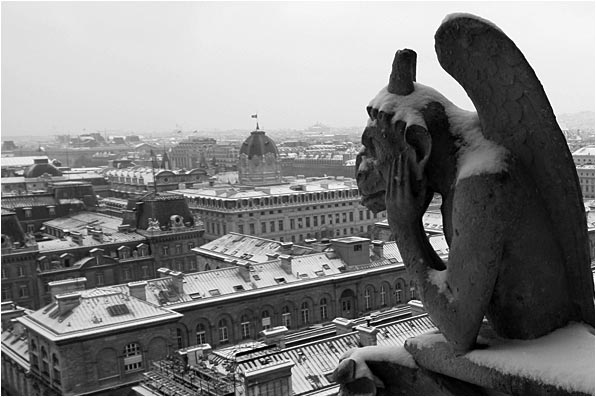 Do you remember last year, April 2007, in Europe? We had an early summer
, that lasted for about 6 weeks (then the calendar summer was more ugly
).
I remember going to visit a pregnant friend with other friends, we were all with flip flops, begging for cold drinks, driving windows wide open, etc.
Well, this morning, we had... snow!!
It only stayed the whole morning but, what a contrast!
Who knows what the weather will be for the rest of Spring 2008...
Update: I discovered that "thongs" refer to the underwear AND the flip flops. However, in France we say "tongs" for the flip flops. Thanks
Marianne
for bringing that up! I learned something tonight!